Download The Outlook Mobile APP:
https://play.google.com/store/apps/details?id=com.microsoft.office.outlook&hl=en_US&gl=US

Configure the App:

Step 1: Open Outlook Mobile App
Step 2: Tap On the Envelope icon in the top left corner of the screen then click on the envelope with a plus (+) symbol below it.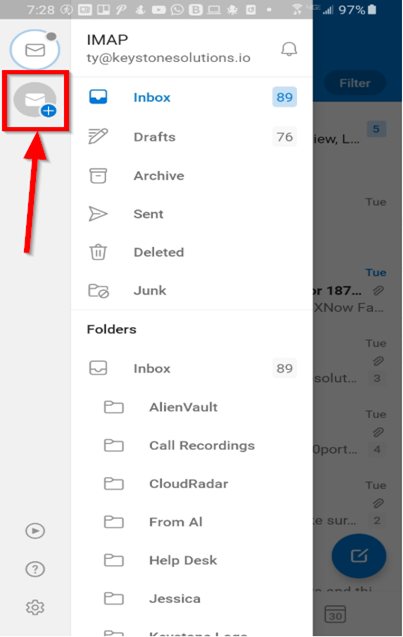 Step 3: Then click on "Add an Account"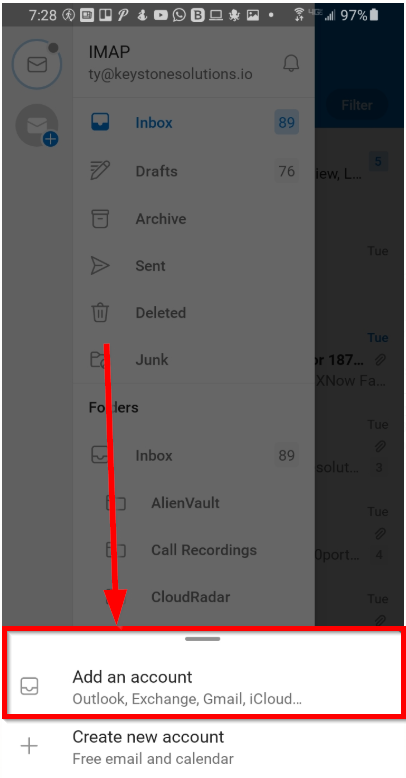 Step 4: Put your email address in the field provided. And then click continue.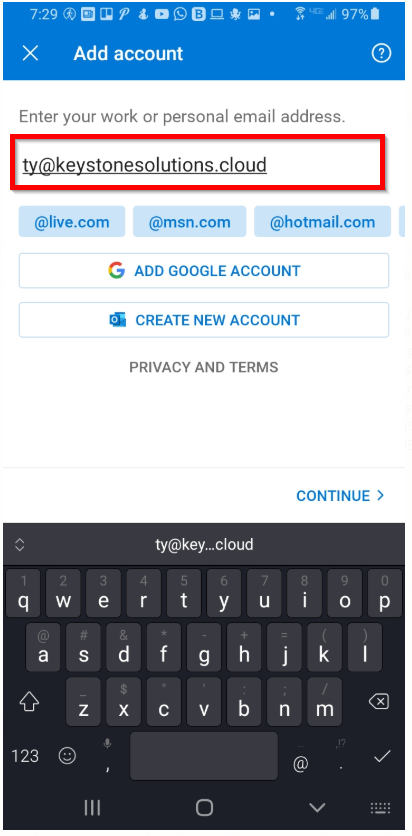 Step 5: If prompted select IMAP for the account type.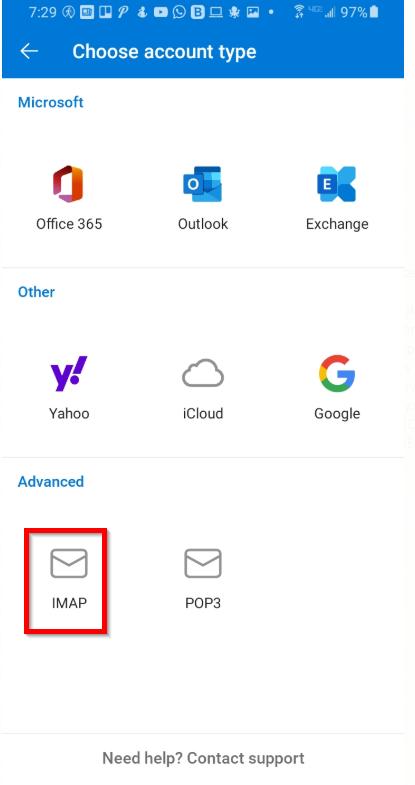 Step 6: Fill the following fields out.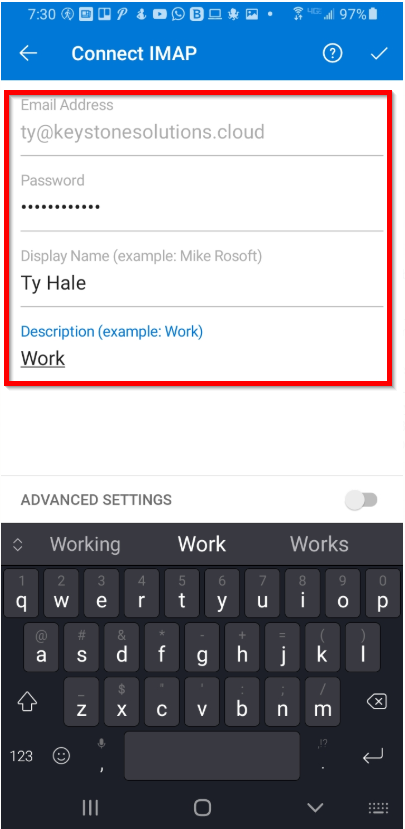 Step 7: If prompted turn advanced settings on and use mail.securecloudmail.us:993 as the incoming and mail.securecloudmail.us:465 outgoing server address along with the ports.
(Please look at the example below)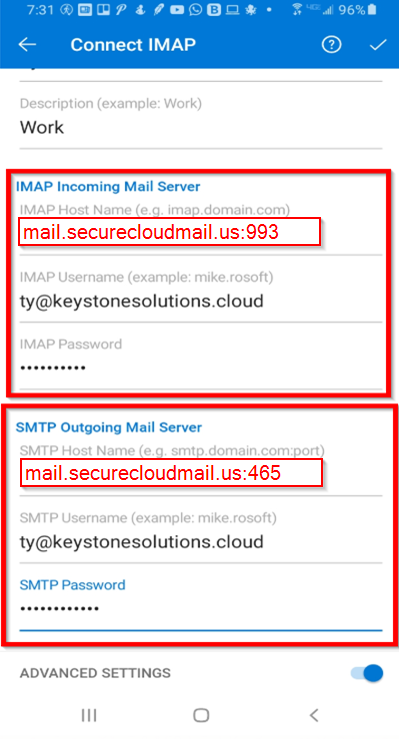 Note:After doing this step, please click the checkmark in the top right corner.